The fol­lo­wing exam­ples coun­ter the notion that the sky is fal­ling and that com­pre­hen­si­ve restric­tions are the only option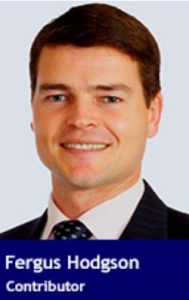 By Fer­gus Hodgson
Rese­arch associate
Fron­tier Cen­tre for Public Policy
Tra­vel and work over the past two years have bro­ught me to many juris­dic­tions. What con­ti­nu­es to stri­ke me is the way the respon­ses to COVID-19 have been varied, arbi­tra­ry and often draconian.
I look at Cana­da and see raging deba­tes over mask man­da­tes, vac­ci­ne-sta­tus segre­ga­tion, lock­downs and event restric­tions, inc­lu­ding bans on reli­gio­us gathe­rings and even pri­va­te house gathe­rings. A friend in Quebec, not in a vul­ne­ra­ble demo­gra­phic, is losing her job as a recre­ation the­ra­pist for not taking the mRNA vaccine.
My reti­red far­mer father in New Zealand has, for the first time in his life, beco­me inc­li­ned towards acti­vism. He doesn't wish to par­ti­ci­pa­te in a vac­ci­ne-pas­sport sys­tem set to surve­il and seve­re­ly limit life out­si­de the home. New Zealand rema­ins sealed off and the country's only major city has been loc­ked down for two mon­ths. Its three pro­fes­sio­nal rug­by teams have ceased par­ti­ci­pa­ting in the natio­nal pro­vin­cial championship.
Life need not be this way. People in other juris­dic­tions have bare­ly adju­sted the­ir life­sty­les and have long sin­ce moved on.
When I began a role with an orga­ni­za­tion in Utah ear­ly in 2021, its foun­der sha­red that the­re had been no halt to offi­ce work, let alo­ne face masks or for­ced vac­ci­nes. As Alber­ta Pre­mier Jason Ken­ney was lifting many COVID-19 restric­tions in July – which he later rein­sta­ted – I was at a sold-out sta­dium with 4,500 others, wat­ching the Utah War­riors rug­by team. Social distan­cing wasn't on the agen­da, nor were face masks or vac­ci­ne requirements.
I ran the Utah Val­ley Mara­thon in June and saw no one out of the 1,400 run­ners with a mask on, despi­te the race sup­po­se­dly requ­iring it for trans­port to the start. The same was the case for the Denver Mara­thon. Despi­te a rule that requ­ired face masks befo­re being on the cour­se, few if any of the 12,000 run­ners wor­ried abo­ut that, and the race pro­ce­eded witho­ut drama.
Many sta­te and local elec­ted offi­cials here in the Uni­ted Sta­tes have taken the oppo­si­te tack rela­ti­ve to tho­se in Cana­da, New Zealand and sta­tes such as Cali­for­nia. The­se offi­cials have wor­ked to pro­tect fre­edom of cho­ice for indi­vi­du­als and shield busi­nesses from fede­ral mandates.
Wyoming Gov. Mark Gor­don has enco­ura­ged volun­ta­ry vac­ci­na­tion and said: "Let us not for­get the Wyoming way and work to be kind to one ano­ther." The two sta­te-fun­ded insti­tu­tions of higher edu­ca­tion have made vac­ci­na­tions ava­ila­ble but not requ­ired for stu­dents who are back to in-per­son classes.
The­se offi­cials and the­ir juris­dic­tions offer a coun­ter-exam­ple to the notion that the sky is fal­ling and that com­pre­hen­si­ve restric­tions and vac­ci­ne man­da­tes are the only options. Indi­vi­du­als, espe­cial­ly tho­se most at risk of COVID-19 com­pli­ca­tions, can respond and deci­de for them­se­lves. If people want to go to a foot­ball game, as tens of tho­usands do in Fort Col­lins and near­by Lara­mie, that's the­ir risk to take.
What makes the civil liber­ties vio­la­tions bizar­re – whe­re they are in pla­ce on acco­unt of COVID-19 – is that many have majo­ri­ty sup­port. Most con­sti­tu­ents the­re want to be impo­sed upon and to impo­se on others; indi­vi­du­al rights be dam­ned. The vastly dif­fe­rent per­cep­tions of COVID-19, rela­ti­ve to Cana­da, in the U.S. moun­ta­in sta­tes, empha­si­ze the power of media, sta­te offi­cials and social media plat­forms to sha­pe public opinion.
People get­ting on with the­ir daily lives are of lit­tle inte­rest to media outlets convey­ing the regi­me nar­ra­ti­ve and thri­ving on fear-mon­ge­ring. The­se outlets in Cana­da know who but­ters the­ir bre­ad. They have bar­ra­ged audien­ces in a uni­fied man­ner and cre­ated a bub­ble of half-tru­ths. For exam­ple, they poun­ced on the sto­ry that a 14-year-old boy died of COVID-19 in Alber­ta. He actu­al­ly died of bra­in can­cer and the­re were a few low-key retrac­tions, but the per­cep­tion rema­ined that chil­dren were at risk. Pro­vin­cial govern­ment offi­cials quic­kly cor­rec­ted the­ir error in repor­ting the death as COVID-19 related.
Such outlets will igno­re any vac­ci­ne side effects but gla­dly dec­la­re a shor­ta­ge of inten­si­ve care unit beds. The shor­ta­ge says more abo­ut Canada's tigh­tly ratio­ned medi­cal care than abo­ut COVID-19. Wait times, some­ti­mes lethal, have been gro­wing for deca­des in Canada.
Fol­lo­wers of alter­na­ti­ve media, inde­pen­dent rese­arch and free-spe­ech plat­forms such as Bit­chu­te, Gab and Tele­gram are immu­ne to the par­ty line. When they open the­ir eyes to inde­pen­dent per­spec­ti­ves, such as tho­se une­ar­thed by Pro­ject Veri­tas, they swi­ftly enco­un­ter all man­ner of over­lo­oked evidence.
An endless line of de-plat­for­med and igno­red whi­stle­blo­wers chal­len­ges wide­ly held assump­tions such as the "safe and effec­ti­ve" line and the myth that vac­ci­na­tion always pre­vents virus spre­ad. They also poke holes in the public­ly repor­ted data on deaths, cases and hospi­tal capacity.
I hope that nations and loca­li­ties that open up will offer an anti­do­te to the mad­ness that so many people are living under, often with lit­tle light at the end of the tun­nel. In the mean­ti­me, Cana­dians live in an infor­ma­tion bub­ble that has been bought and paid for – what ban­ned Cana­dian phy­si­cian Daniel Naga­se calls "the gre­atest pro­pa­gan­da cam­pa­ign in human history."
If one good thing comes of this era, it will be skep­ti­cism of lega­cy media and cen­so­red social media.
Fer­gus Hodg­son is a rese­arch asso­cia­te with the Fron­tier Cen­tre for Public Policy.
© Troy Media
The views, opi­nions and posi­tions expres­sed by all Troy Media colum­ni­sts and con­tri­bu­tors are the autho­r's alo­ne. They do not inhe­ren­tly or expres­sly reflect the views, opi­nions and/or posi­tions of Troy Media.